Thick Tomato Soup with Macaroni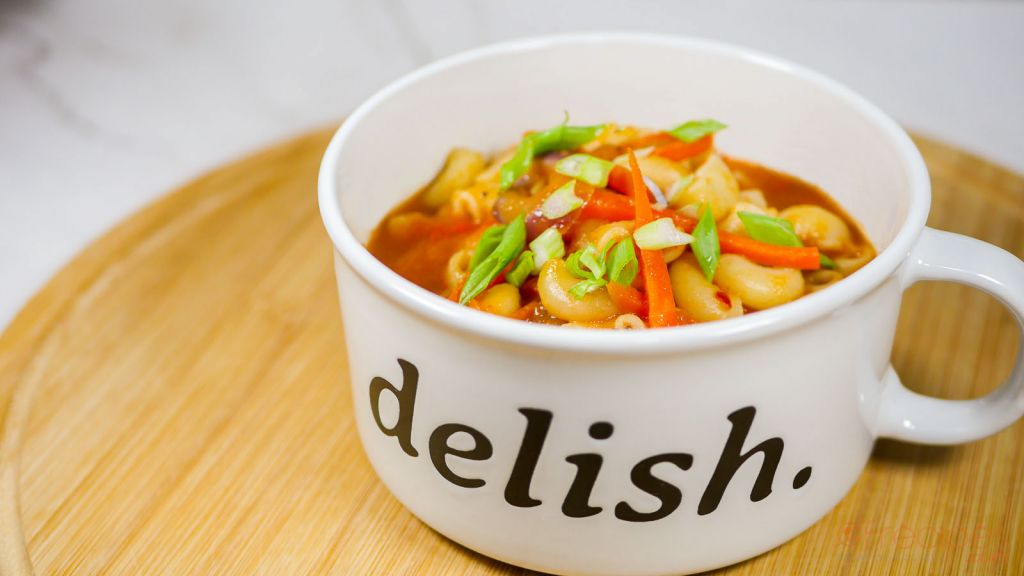 This recipe comes together to elevate the simple packet of thick tomato soup and turn it into a filling and more nutritious meal.
Why Try This Thick Tomato Soup with Macaroni Recipe?
In a pinch, this recipe could serve as a quick lunch that comes together in 15 minutes or less. It could also serve as a great college meal that by using a few simple ingredients, you will be able to turn a boring packet of thick tomato soup into a delicious meal that is filling and incorporates a good handful of veggies to add to your vegetable intake for that day.
In this recipe, I have used carrots, onions, and cabbage, but you can feel free to add any other assortment of vegetables that you love. You can add mushrooms, zucchini, bell peppers, and even bok choy! Learn the basic recipe and then let your creativity run wild as you prepare this recipe over and over.
You don't necessarily have to use a tomato soup packet for this recipe. You can of course use this with any of our tomato soup recipes as a base or turn any leftover tomato soup into a new meal.
How to Make Thick Tomato Soup with Macaroni
If you're using a tomato soup packet, go ahead and prepare it according to the instructions on the packaging and set it aside.
Boil the water for the macaroni and use the time to prep your veggies by chopping them into julienne.
In a pan, heat the olive oil and butter and sauté the ginger until fragrant.
Stir-fry all your veggies, except for the green onions, until bright and crisp.
Drain the pasta and add to the stir-fried vegetables. Season to taste and stir in your spring onion.
In your soup bowl, ladle your hot thick tomato soup then divide your macaroni mixture onto the soup.
Sprinkle with cheese, if using.
Serve hot and enjoy!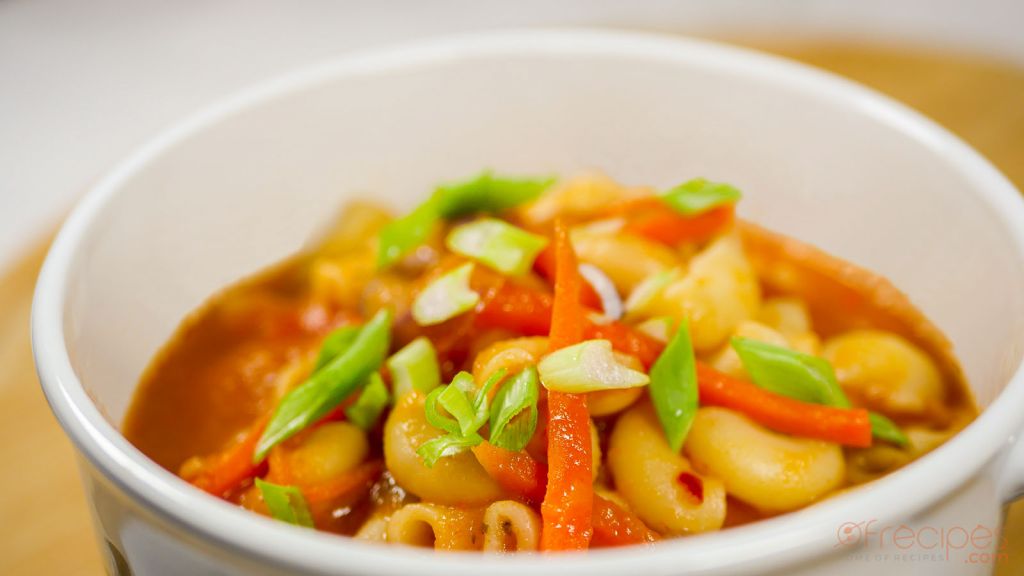 If you try this recipe, make sure to tell me what you think in the comments! I would love to hear how you liked it!