Lemon Yogurt Cake: The French Grandmothers Cake (Gâteaux de Mamie)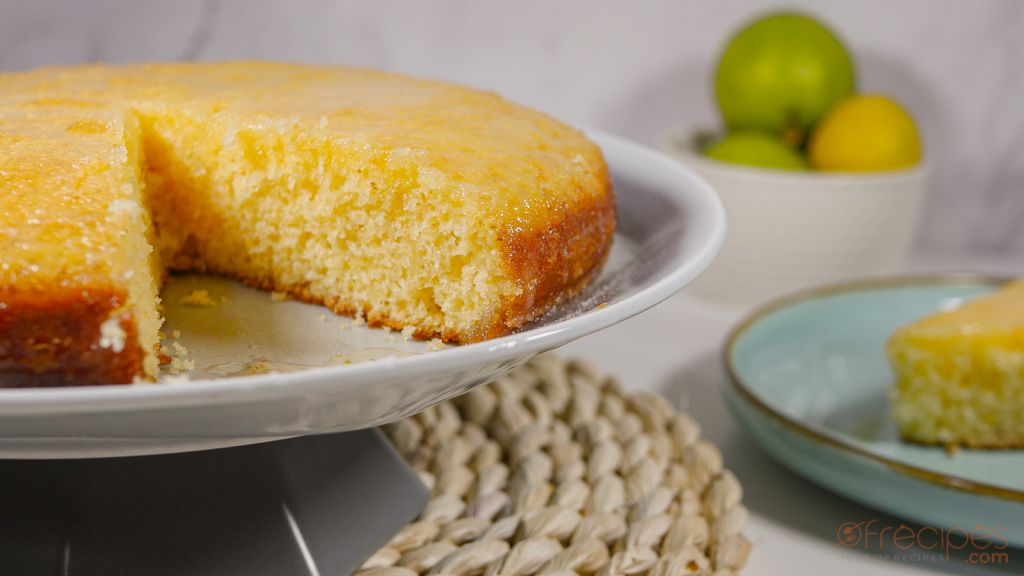 This lemon yogurt cake is by far the easiest cake you will ever make. It literally takes no time to prep and requires no fancy equipment, or any equipment for that matter.
What Makes The French Granny Cake Special?
This Granny Cake, or Gâteaux de Mamie, is special because back in the days, when yogurt was only sold in jars in France, grandmothers used to use the same yogurt jar to measure out all the ingredients. It was perfect every time and hassle free.
This refreshing lemon yogurt cake comes together very easily with minimum effort. You can whip it in a pinch and place it in the oven. Even little ones can help you make it, too, and it will be quite the treat.
Tips For Making The Perfect Yogurt Lemon Cake Every Time
As this is a low effort cake, there isn't a lot of rocket science that goes into it. But there are also a few tips that, if kept in mind, can guarantee your cake will come out perfect, moist and a total crowd pleaser!
1.    I use regular yogurt, but you can use Greek yogurt. Mildly flavored yogurt works well, too. I would recommend Vanilla flavored yogurt, or even lemon flavored yogurt for an extra lemon kick.
2.       If you're not totally into the sourness of the lemon, I would suggest using lemon strictly, and not limes, as lemon tend to be a lot sweeter and less sour than limes. Personally, I love the acidity and sourness of limes, so I tend to add a mix of lemon and lime.
3.       Don't substitute oil with butter. I know butter is great with cakes and all but trust me on this. The oil in this cake makes sure it's moist and perfect. Just use any flavorless oil you have on hand.
How To Make Gâteaux de Mamie or French Grandmother's Lemon Yogurt Cake?
Preheat your oven and prepare your cake pan by spraying it with oil and dusting it with a little bit of flour. Alternatively, you can spray it with oil and line it with parchment paper.
In a large bowl, crack your eggs and add the yogurt, the juice of the half lemon, and sugar.
Mix together with a spatula until well combined. No need to use a hand mixer!
When the wet ingredients are cohesive and the sugar had somewhat dissolved, add the dry ingredients: the flour, baking soda, salt, and lemon zest, and continue to fold until combined.
Add the oil and mix well with your spatula. It will look awkward at first, but it will come together as you mix it. Don't worry!
Pour the cake batter into the prepared cake pan and bake for 28-35 minutes.
Because each oven is different, check the cake for doneness after 25 minutes with a toothpick into the center of the cake. If the toothpick comes out clean, the cake is ready.
Cool your cake down for at least ten minutes first before transferring it into a wire rack.
If you're making the glaze, combine the lemon juice and the powdered sugar together until the sugar had completely dissolved.
With a pastry brush, slowly brush the glaze over the top of the cake. The cake will absorb the glaze, although some might drip to the side.
Alternatively, you can use our lemon sauce recipe, or our quick lemon sauce recipe instead of the lemon glaze.
Made the recipe?
Please share in the comments how you liked it!