The Easiest, Foolproof Fried Rice Recipe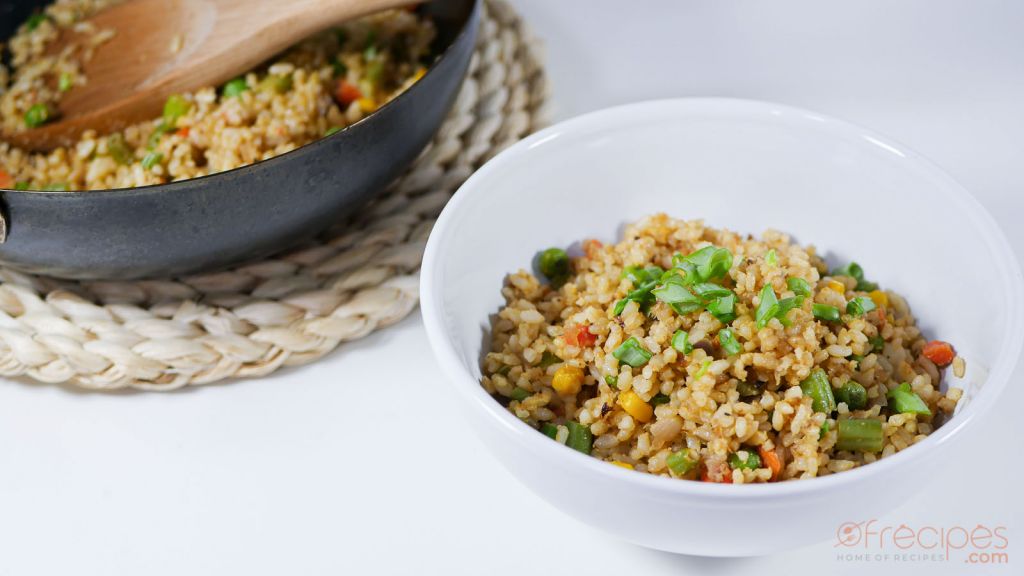 Making fried rice shouldn't be a daunting experience. It's much easier than you think, and the reward is so filling and satisfying. Today I'll share with you my take on making fried rice and how you can easily make it, too, with no fuss and with guaranteed results.
What Do You Need To Make The Perfect Fried Rice?
The perfect fried rice doesn't require a lot of ingredients. In fact, you can add as little or as many ingredients to it as you would like. I like my fried rice to have a variety of vegetables and an extra source of protein, if present.
For my family, fried rice is a go to comfort food that we make with leftover rice and any leftover protein (chicken or beef).
Having leftover rice is an essential part of making fried rice, because it gives you the right texture and ensures that there is no way your meal is going to turn out soggy and mushy because the rice had been overcooked.
To make things easier for myself, I use frozen mixed vegetables to cut on prep time and make sure I get extra nutrition out of it.
If you want to go simple, however, you can skip the veggies all together and make it with just rice, green onions, and, of course, eggs.
How To Actually Make Fried Rice?
Start by prepping the vegetables. If you're using frozen mixed vegetables like me, that means the only vegetables you will need to prep are the shallot and green onions. *Green onions are super important in fried rice. They just elevate the dish to a new level.
Heat your pan, or wok, very well before adding your oil, then wait a few seconds after adding the oil before sautéing your shallots.
For an extra depth of flavor, add a tablespoon of garlic and ginger mince (you can use store bought or using a garlic press, press a large clove of garlic and a half inch piece of ginger). This will add great flavor and incredible aroma.
Add your mixed vegetables (if using) and sauté for a couple of minutes until they are soft. This is another thing that makes frozen vegetables perfect for this; they will cook a lot faster than fresh vegetables, and in turn cut down on the cooking time of the dish.
This is where you add your leftover protein (shredded beef or chicken).
Now here is the part where I do things a little bit differently. After you have beaten your eggs in a bowl, instead of making them into scrambled eggs and adding them to your mix, you will pour them over your leftover rice and make sure each grain of rice is thoroughly coated with the eggs.
Yes.
You read that right.
In a separate bowl, you are going to pour the beaten eggs over the rice and thoroughly coat the rice. I saw a Japanese woman do this once and I haven't made fried rice differently since.
This simple trick ensures that your fried rice will be fluffy, and each grain of rice will be able to wow you with its own personality, without having to be stuck to being with its peers.
After you have made this mixture, turn it over into the pan and stir constantly over high heat. As the egg cooks, you will see the rice separating into individual grains.
Add a splash of soy sauce and adjust your seasonings if needed and turn off the heat when the eggs are fully cooked, and the rice looks delicious.
Add your chopped green onions and toss for one last time before serving with another sprinkle of green onions.
Look at how beautiful that looks!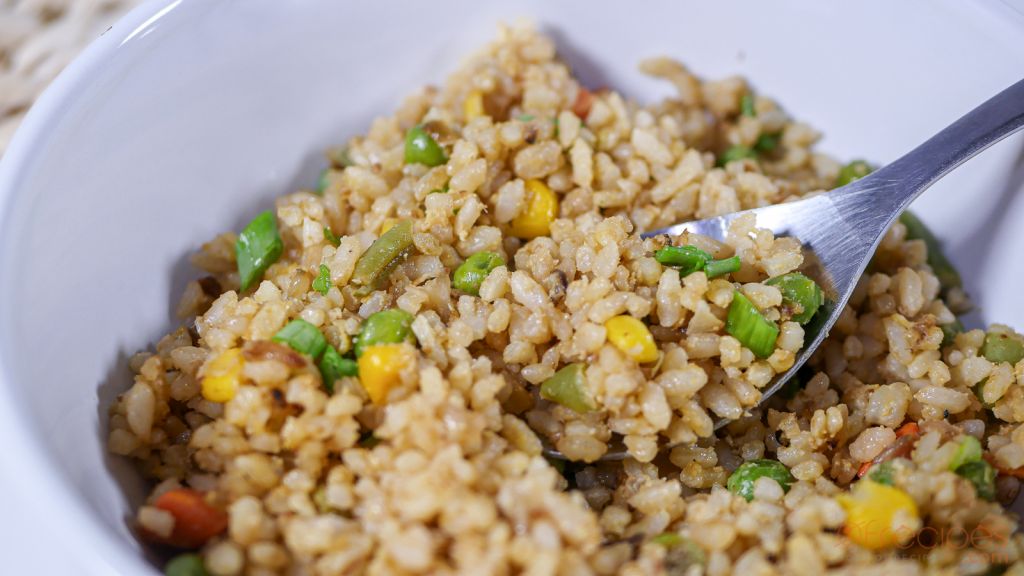 Enjoy!
Let me know how you like it in the comments!