The Easiest Thai Peanut Sauce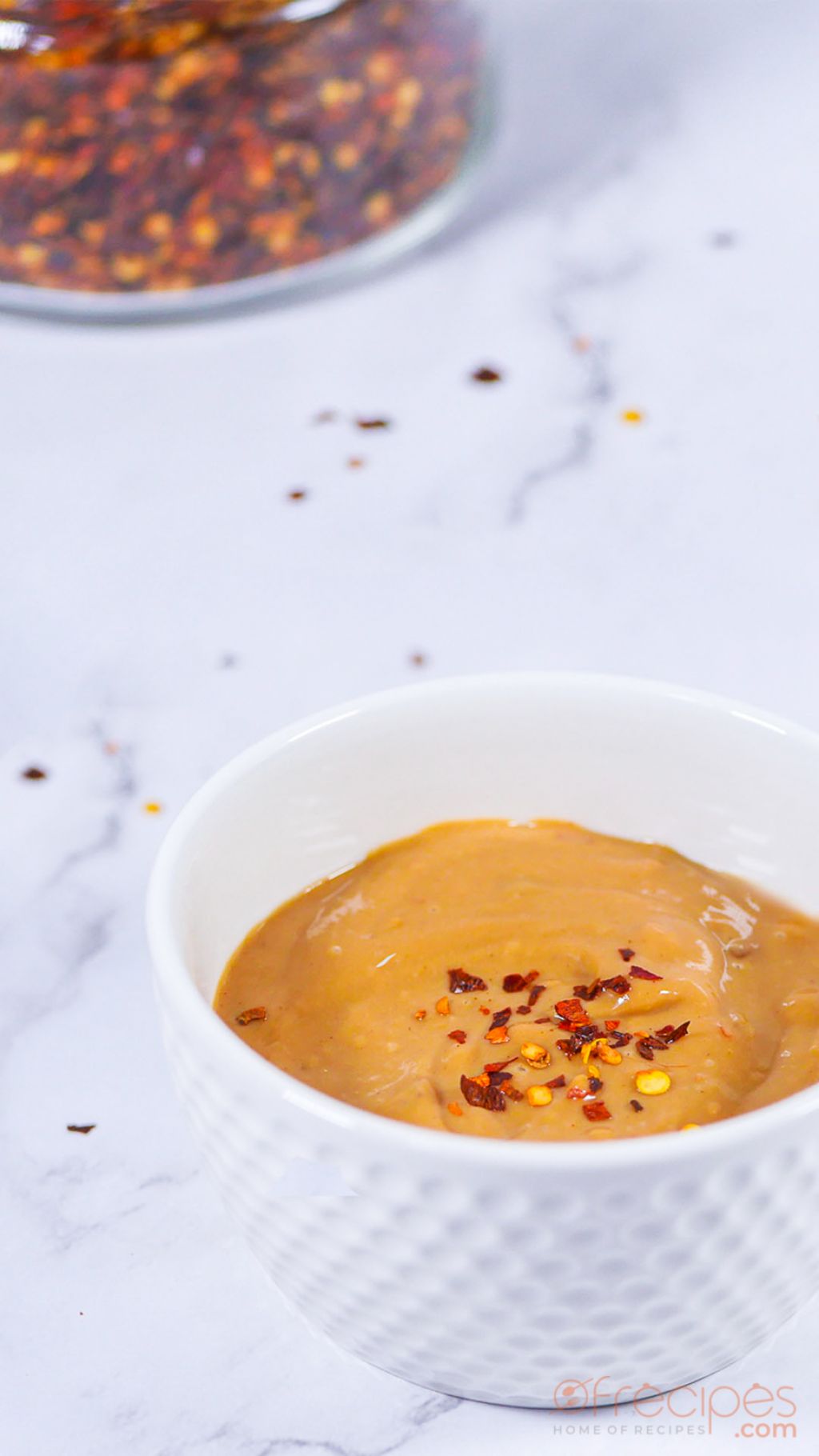 Peanut sauce is one of the most versatile sauces you can have on hand. It's great for vegetable dipping, spring rolls, salads, lots of noodle dishes, and many more!
What is Peanut Sauce?
The versatile sauce, while known to be from the Thai cuisine, has actually originated from the Indonesian cuisine. This sauce with its creamy goodness can help you level up any dish or spice up your vegetables when you use it as a dip. The perfect balance of sweet and savory in this peanut sauce can hit the right spot with minimal effort.
I like to always have this sauce ready at all times in the fridge. It's so easy to put together and requires almost no effort at all and it's ready in minutes.
How to Make Peanut Sauce?
This recipe calls for creamy peanut butter, but if you're adventurous like me, you could definitely use crunchy peanut butter for… well, a bit of a crunch.
In a deep bowl, combine together the peanut butter, soy sauce, honey, chili garlic sauce, and lemon juice.
Once incorporated, slowly thin it with water until it reaches the desired consistency.
You may not need to use the whole amount of water, so add it slowly while mixing.
Adjust your seasoning and use right away! 
You can store in an air-tight container in the fridge for up to a week, but honestly, it'd be devoured before night falls.
Don't forget to check out our Asian-Style Chicken Salad recipe!