Egyptian Tahini Sauce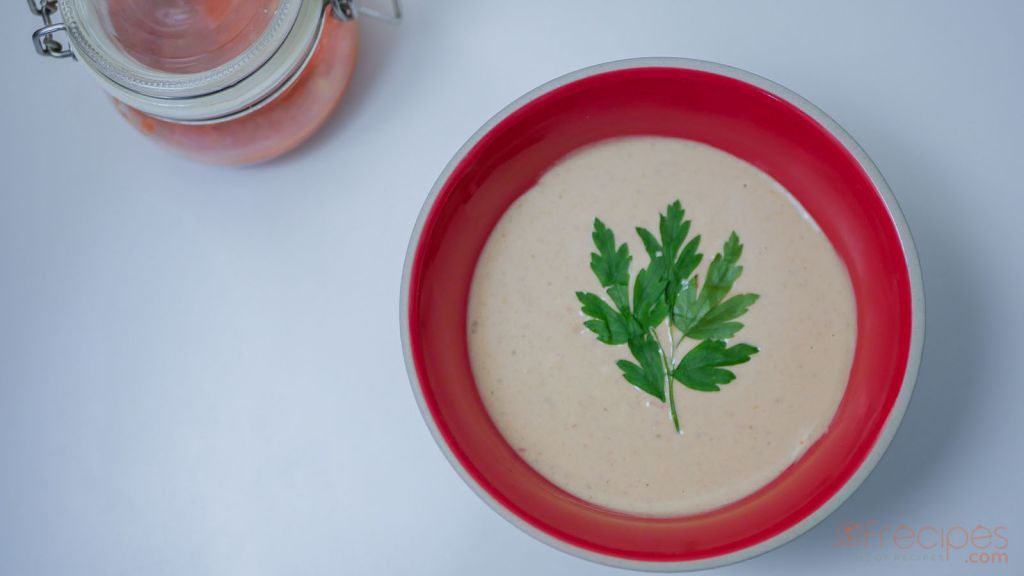 Tahini sauce, tahina sauce or tehina salad is probably one of the most famous Egyptian and Middle Eastern sauce around the globe. The paste itself is made from pure sesame seeds that are pulsed to create this amazingly simple paste, which is then turned into the masterpiece we call tahini sauce (or salad, as Egyptians like to refer to it).
This sauce is a stable on almost every table in Egypt, especially to accompany grilled meats like Kabab and Kofta, as well as grilled chicken. Not only that, but it's present for breakfast, too, in Egyptian Falafel sandwiches, and Fo'ol.
The job of the sesame paste (which in Egypt is called Tahina, from which the tahina salad could be made) itself doesn't stop there. You will find jars of it in every cupboard in every house in Egypt. Not only is it used to make the famous salad, but it's used in making of other salads and dishes as well, such as baba ghanoug. Also, the Egyptians have found it to have therapeutic benefits, and is said to have great effects on treating ulcerations of the mouth.
But we are not here to talk about the therapeutic benefits of sesame paste. We are here to provide you with the most authentic Egyptian tahini recipe you'll find on the internet. So let's get to it.