Pebre Sauce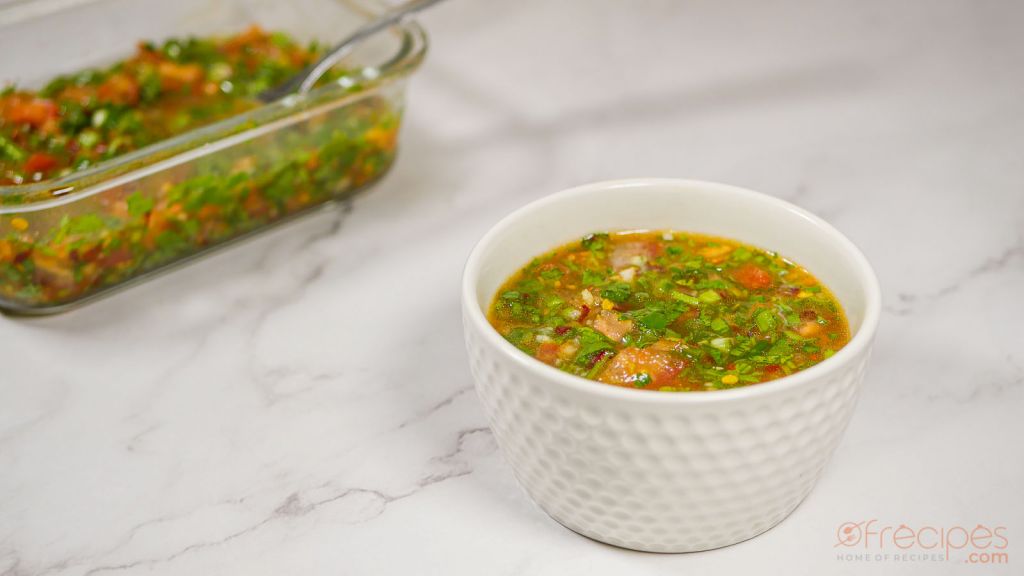 What is Pebre Sauce?
Chancho en Piedra is one of the most famous variations of Pebre. The sauce is traditionally prepared using mortar and pestle. It also uses tomatoes which are then grind into a very smooth, almost sauce-like texture. This ubiquitous sauce is very easy to prepare. Just throw all ingredients in one bowl, mix well, cover, and refrigerate for a few hours to let the flavors develop. Some would say that a good Pebre is the hallmark of Chilean kitchens.
How to eat Pebre Sauce?
Try to make your own version of this delicious Chilean condiment, and pair it with any grilled meat or seafood. Serve your meal with a bottle of Chilean Cabernet Sauvignon for a perfect weeknight treat!
A Pebre is a traditional Chilean condiment commonly served alongside grilled meats, chicken, or seafood. It can even be designated as Chilean's all-purpose salsa. In Chile, they put Pebre on top of everything they cooked, even stirring it into soups and stews. Traditionally, Pebre is eaten with bread and butter. This yummy salsa is an ideal dipping sauce for marraquetas (French bread roll), sopapillas, choripan or some delicious Chilean empanadas. The making of this sauce varies from one household to another household depending on the region from where it is made. The basic ingredients for this fresh, spicy salsa include garlic, onion, olive oil, aji pepper, and fresh cilantro. Some regions use tomatoes, some regions don't. Taste varies from mild, hot to very hot depending on one's taste. If you love to add a smoky flavor, try substituting Chilean seasoning mix called Merken, in place of crushed red pepper flakes. Merken is hot, very aromatic, and imparts a nice smoky flavor.
How to make Pebre Sauce?
In a large bowl, combine all of your finely chopped vegetables: scallions, tomatoes, cilantro, garlic.
Add your sauce ingredients: red wine vinegar, sriracha sauce, olive oil, red pepper flakes and salt.
Mix and adjust your seasoning to your linking. Sometimes I like to add a bit of cumin powder and a squeeze of lemon juice, but this is not done traditionally.
Pour in cold water, just enough to cover the mixture in a bowl.
Mix again until well combined.
Chill the mixture for a few hours to let the flavors develop.
Serve and enjoy!