Egyptian Tomato Salad (Tamatem Mekhalela)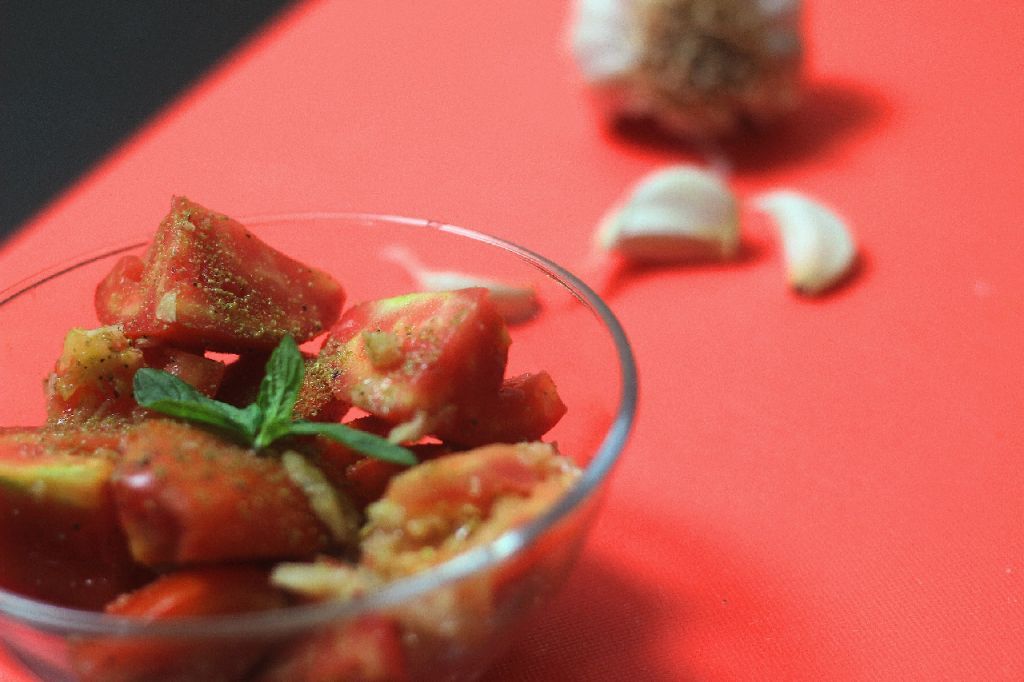 If there is one thing you need to know about the Egyptian cuisine and Egyptians, it would be that they know about their salads. Salads play an important role in every meal, and you would rarely find an Egyptian meal that is not accompanied with its fair share of salad dishes, or vegetables and greens, to say the least.
Aside from the basic green salad that everyone just knows and loves in Egypt, there are a large variety of salads that range from raw, to half raw and half cooked salads. Whether it be grilled eggplants salad, or cucumber and yogurt salad, you'll always have plenty of salad options in every Egyptian restaurant or Egyptian home you go to.
One of these is the simple, yet extremely delicious Egyptian tomato salad or (Tamatem mekhalela, as they call it in Egypt). It's very simple and quick to make with a handful of ingredients. Once you try it, you will not believe how tasty it is comparing to that it took little to no time to make.
Needless to say, the version we present you here is merely one of many versions, and most certainly, while still as equally delicious, the quickest. Not to mention, it's as authentic as it gets, considering it's written by a true Egyptian. Give it a try!