Bamya – Egyptian Meat Okra | Vegetarian/Vegan Option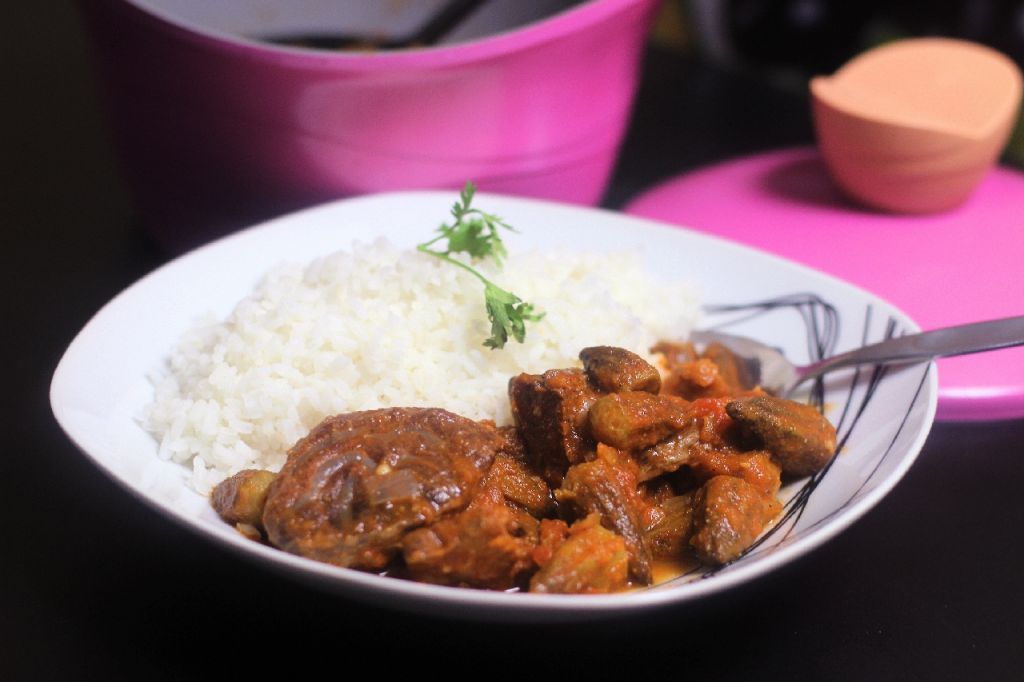 Bamya Recipe – Egyptian Edition
Okra is a vegetable that is rich in vitamins and minerals. And although it's not widely popular, it's still respected in the vegetables kingdom. Sometimes one might find it hard to incorporate into one's diet, because let's face it, there aren't many recipes out there that require or even suggest the use of okra. As a result, we have this amazing vegetable that is severely underappreciated.
Well, this is not the case in the Egyptian cuisine. Although okra recipes are still limited, it's not completely left out.
How to eat okra (a.k.a. bamya)?
The Egyptians have managed to find a way to incorporate it into their cuisine and recipes. One of those recipes is the Egyptian Okra dish, or as they call it "Bamia" is a delicious, easy to make dish. Bamya is made by cooking the okra in a delicious, rich tomato sauce, and served with either white rice or with a dish of Egyptian rice, along with protein of choice. Most Egyptian individuals tend to make it by adding bits of beef to the sauce, which just adds a whole new level of richness to the final dish.
Vegetarian/vegan option for bamya
Just because some prefer to do it by including beef, doesn't mean everyone does. As this dish is very flexible and can be made meat-free and still turns out amazing. Read the recipe below to find out how you can make this delicious recipe from the comfort of your own home, and how you can turn it vegan and vegetarian friendly to suit all preferences.