Buttermilk Pudding (Without Gelatin)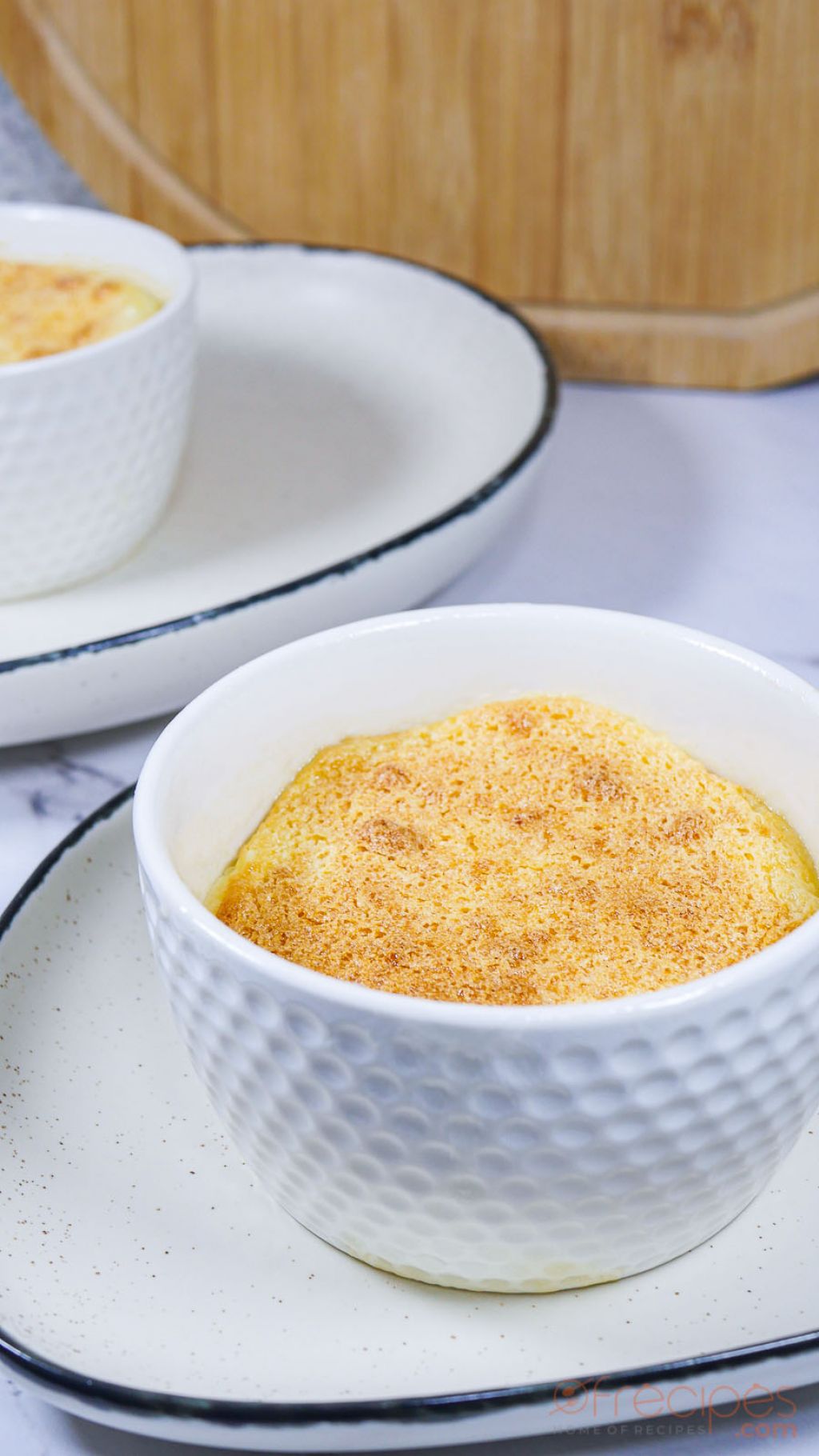 This is not your average buttermilk pudding with gelatin. This is the South African version of buttermilk pudding and it's, oh so delicious.
The Perfect Buttermilk Pudding Doesn't Exist? Think Again…
This buttermilk pudding recipe comes together easily for a delicious treat. The South African cuisine is very rich, as it reflects the various communities and ethnicities in South Africa. This huge diversity in the South African community had resulted in a huge development in the South African cuisine, and in turn created a wide range of dishes that have evolved and improved over time.
One of these recipes that is very common in South Africa, is buttermilk pudding.
This is nothing like the buttermilk pudding you're used to that contains gelatin. This simple, yet very tasty treat comes together from a few simple ingredients that are guaranteed to be found in every household. No need to run to the store to by specific ingredients or visit the international food section in the supermarket. All you need for this buttermilk pudding is butter, sugar, milk, and eggs!
Tips for Making Buttermilk Pudding
The number one rule I like to follow in almost all of my recipes is making sure my ingredients are room temperature, especially in baking. So, please before you start, make sure to get your eggs, milk, and butter out on the counter to rest and get to room temperature to make your life easier.
This is a buttermilk pudding, and of course, it uses buttermilk. But since I promised you that all the ingredients you need for this recipe are ingredients you already have on hand, there is absolutely no need to worry if you have no buttermilk on hand. You can simply substitute the buttermilk by adding a teaspoon of vinegar or lemon juice to a cup of milk, stir, and set aside for five minutes. Now you have buttermilk that you can use.
No buttermilk and don't like making your own with vinegar? You can use cultured milk.
Buttermilk Pudding could be served warm or cold, but I like to eat it cold. Let it cool completely after you take it out of the oven and resist the temptation to taste it because it will most likely than not burn your tongue. After it cools completely, feel free to either serve immediately or cool in the fridge for at least an hour.
The ratio of butter to sugar might seem off in the beginning, but it will cream together nicely as you continue to beat it.
While making the buttermilk pudding, it might feel a little bit too runny. Don't worry, this is how it's supposed to look like. It will set as it cooks in the oven.
Don't over beat your egg whites and stop as soon as it reaches the stiff peaks stage. You don't want to overbeat it, otherwise you'll not be able to fold it nicely into your batter.
Gently fold the egg whites into the batter with swift movements. The batter will still feel too runny, but that's how it's supposed to look.
Don't fill the ramekin/baking dish to the absolute top and leave a cm or so. The buttermilk pudding will rise like a soufflé, but it will not overflow. Leaving the extra cm of space will just ensure that it has enough room to inflate before it deflates once more.
How to Make Buttermilk Pudding?
You'll start by creaming the room temperature butter and sugar together with a hand mixer. The ratio of butter to sugar might seem off in the beginning, but it will cream together nicely as you continue to beat it.
Add the egg yolks one by one onto the butter and sugar cream, continuously beating with the hand mixer.
Add the flour and salt and continue to beat until all the flour disappears into the mixture.
Slowly add the milks while you beat until combined. The batter might feel runny at this point, but that's okay.
In a separate clean bowl, beat the egg whites with the vanilla until it just reaches the stiff peaks stage. Don't overbeat, otherwise it will not fold nicely into your batter.
Fold your egg whites into your batter and gently incorporate it together with a spatula.
Once incorporated, divide the batter into your ramekins or baking dish. Don't fill it to the absolute top.
Place your ramekins on a baking sheet and bake on 180 degrees C for an hour or until the center is set and the top is a beautiful shade of golden brown.
Let cool completely once out of the oven before serving, if serving warm.
Place in the fridge for at least an hour after it cools completely before serving if you prefer to eat it cold.
You can serve it with your choice of sweet sauce or just as is.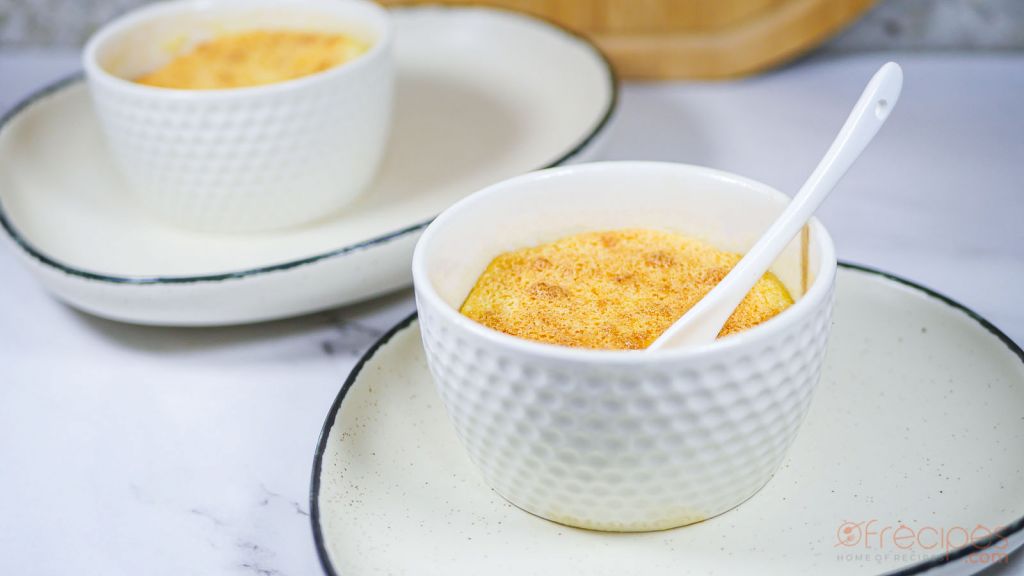 If you try this recipe, make sure to tell me what you think in the comments! I would love to hear how you liked it!